Installing Noctua NH-U9B SE2 CPU cooler on ASUS P5E motherboard
The ASUS P5E wraps the CPU area in heatsinks, so most large-ish CPU coolers will fight back. The Noctua NH-U9B SE2 is no different. The mounting brackets supports both directions - facing the IO ports, and facing the tower ceiling. On a P5E, it would only fit when facing the IO ports. The silver heat sink close to the IO ports also has to be bent slightly to make room.
As a sidenote, I love Noctua products. Great quality.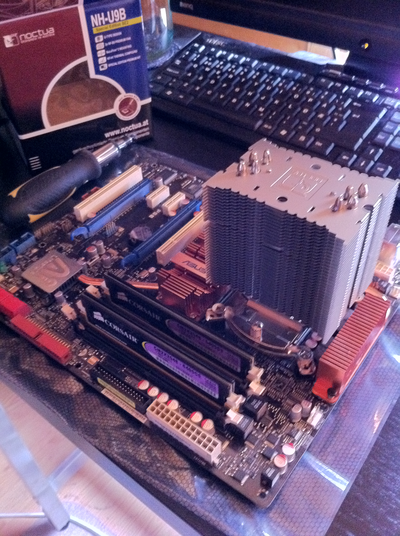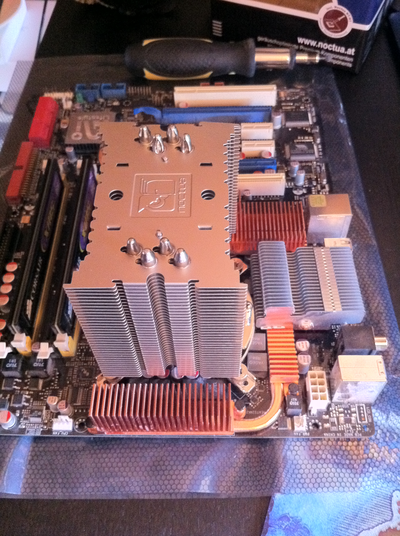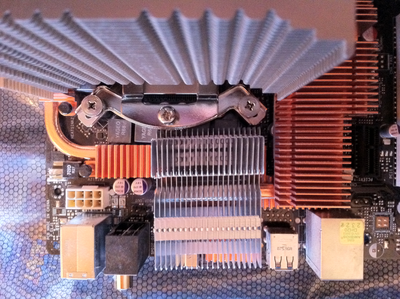 ---
Questions or comments?
Feel free to contact me on Twitter, @augustl, or e-mail me at august@augustl.com.